We all start planning a vacation with the best financial intentions but before you know it, the costs have tripled. It can feel like you're flying on the most popular day, the tours you want to take quickly add up, and everything in your resort is an "optional extra."
Vacations are supposed to be relaxing, not stressful because you're watching your savings burn. Don't worry, it's possible to save on vacation and keep your trip within budget.
Would you like to finally go on vacation and not be afraid to check your bank balance when you get home? How about cutting your vacation costs so you can afford to go away again for a short break? There's no need to lose control of vacation spending.
Save on Your Next Vacation
Here's how to save on vacation costs so you can take more trips without worrying about your finances.
1. Be Flexible With Dates
With school vacation times and national holidays, it can be hard to be flexible with dates. If you can shift your vacation around though, you could save hundreds.
Flights and hotels change prices depending on dates and the season you travel in. Don't forget high seasons are usually opposite in the southern hemisphere.
I1f you're traveling internationally, check dates for the school vacations in your destination. You might want to fly while school is in session in the US, but hit a school vacation week in Germany, for instance.
2. Look for Lesser Known Areas
In every country and destination there are the big-name areas. These tend to be nearest to attractions and teeming with hotels and entertainment. They're also home to the highest prices.
Often, nearby towns are considerably cheaper and still have easy access to all the best things to do. Taking a ten-minute bus journey each day could save you hundreds in accommodation costs.
For example, if you want to visit a new country, the capital city might not be a cost-effective destination. Fancy a trip to Italy? Cities like Naples and Bologna are much cheaper than Rome yet equally as historic and beautiful. If there's a big destination you want to visit, making saving a part of your everyday life is sensible. Saving even small amounts regularly is a solid financial tip every adult should know.
3. Be Realistic About Accommodation
It's hard to ignore the stunning hotels you see on social media and in brochures, but you'll be asleep for most of your time in a hotel. Instead of spending money on fancy lodging, opt for bed and breakfasts, guesthouses or even private rooms in hostels. Many hostels these days are simply hotels with dormitories.
4. Cut Down on Transportation Costs
Planning is the best way to save on vacation, so make a list of places in the area you want to go. When you know roughly where you'll need to travel to during your vacation, you can check out the travels costs while you're there. For example, choosing a hotel closer to the main attractions is worth the extra price if it'll prevent taxi fares.
Walking, renting a bicycle and taking public transportation are easy ways to reduce transportation costs in your destination.
5. Eat Like a Local
After accommodation, food is usually one of the biggest expenses for a vacation. If you eat at a restaurant every night in a popular destination, your vacation expenses will shoot up.
Often, you can find wonderful local restaurants by walking a few streets away from the main areas. Prices are almost always a lot cheaper, and you'll likely get better food and a more authentic experience.
If you're abroad in a non-English speaking country, the trick is to check the menu. If it's in English and other non-local languages, it's a tourist menu and prices might be higher.
6. Be Careful With Currency
If you're taking a vacation abroad, always check what charges your credit card has on foreign transactions. These can add up, so it's worth only using cards that waive these fees.
Another money-saving tip is to always pay in the local currency. If the card machine gives you the option to pay in dollars, it's not usually a good idea to do so.
7. Check out Free Activities
From theme parks to tours, entry prices can hit your bank balance hard when you're on vacation. Paid-for activities are usually marketed more but most destinations will have plenty of free things to do.
In historic areas, walk around to spot amazing architecture and find free museums. Hiking, galleries and historic buildings are often free things to see and do wherever you are.
8. Look for City Tourist Passes
In larger cities with many tourist attractions, you'll often be able to get a pass that lets you into multiple places. From museums and aquariums to historic attractions and fun parks, city tourist passes can offer huge discounts compared to buying entry separately.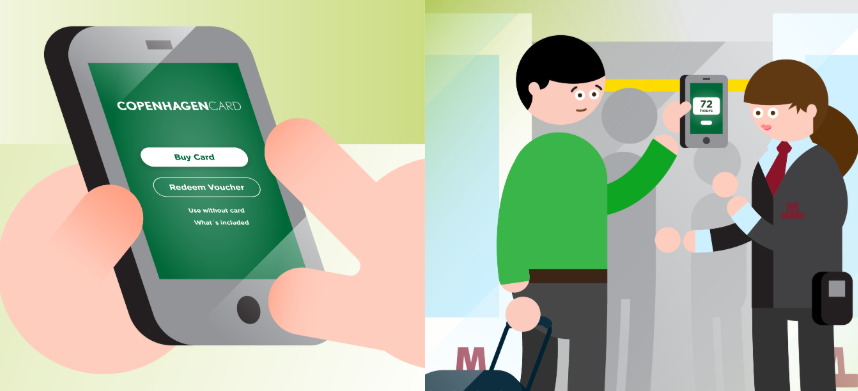 Many passes, like the Copenhagen Card for Denmark's capital, also offer free public transportation, potentially saving you a lot of money.
9. Hold Back on Souvenirs
Local souvenirs might look pretty in shops but when you take them home, they'll lose their magic. Buying ornaments or anything without a purpose will soon collect dust. Try not to get carried away in markets or shops and focus on experiences instead.
10. Carry Water
The cost of a simple drink in tourist destinations can be high. Why? Everyone needs to drink and there's a captive audience. Carry a refillable water bottle with you and you'll save a surprising amount of money on impromptu drinks when you feel thirsty. Cafes will often refill water bottles for free, or you can look for drinking fountains.
Follow These Easy Ways to Save on Vacation
It's easy for costs to spiral out of control but you can save on vacation by thinking ahead. Being flexible with your dates is one of the biggest ways to save, so try adjusting your days to find price differences. You can check out guesthouses and Airbnb locations in lesser-known areas for big savings too.
Get to know your destination by walking around, eating in local places, and checking out free activities. Not only will you save money, but you'll also learn far more about the area.
If you're planning a fantastic vacation but need a little extra financial help, taking out a loan might be an option. If you determine you may need a little extra cash, but not sure how much a line of credit may come in handy, click here to see what you need to get one.